Wildfires & Smoke
---
Today the focus is on smoke from fires and being ready in case smoke affects your community. Smoke can come from many sources such as wildfires (nearby and far away), prescribed fires, and burning wood in fireplaces or stoves inside the home. The primary pollutant of concern in smoke is particle pollution, often referred to as particulate matter, or PM. The health effects from exposure to the particles in smoke can range from relatively minor (eye and respiratory tract irritation) to serious (exacerbation of asthma and heart failure, and premature death).
There are many ways you can reduce your smoke exposure, and now is the perfect time to get ready! Being prepared for the fire season is especially important for the health of children, older adults, and people with heart or lung disease.
Information Sources - know how you will get alerts and health warnings, including air quality reports, public service announcements (PSAs), and social media posts about high fire risk or active fires.
To learn about the potential for significant wildfires where you live, check the National Interagency Fire Center's Outlooks page at https://www.predictiveservices.nifc.gov/outlooks/outlooks.htm. Even if predictions don't show a significant wildfire risk for your area, you should prepare for fire season if you live in a wildfire-prone area.

 

Click here for the full image.

 

New! The AirNow Fire and Smoke page has been redesigned to provide you the most recent fire and smoke information, including any smoke advisories that have been issued for your area.

 
Actions you can take to be ready:
If any family member has heart or lung disease, including asthma, check with your doctor about what you should do during smoke events and make a plan to manage your condition.


Stock up so you don't have to go out when it's smoky. This includes having several days of medications on hand and buying groceries that do not need to be refrigerated or cooked by broiling or frying.


Create a "clean room" in your home. Choose a room with no fireplace and as few windows and doors as possible, such as a bedroom, where less smoke should be coming indoors. Use a portable air cleaner in the room.


Buy a portable air cleaner before there is a smoke event, especially if you live in an area that is prone to fires. Make sure it has high efficiency HEPA filters and it is the right size for the room.


Ask an air conditioning professional what kind of high efficiency filters to use in your home's system and how to close the fresh-air intake if your central air system or room air conditioner has one.


If you live in a fire-prone area and are able to find N95 respirators in supply at your local store or online, have some on hand and learn how to use them ahead of time!


Organize your important items ahead of time, including financial and personal documents. Know your evacuation routes and where to go if you must evacuate. Make sure to prepare your children and consider your pets when making an evacuation plan.
Resources to help you and your community prepare:
Wildfire Smoke: A Guide for Public Health Officials factsheets to help you, your family and your pets, before during and after a smoke or fire event. Available factsheets include:

Prepare for Fire Season
Reduce Your Smoke Exposure
Indoor Air Filtration
Protect Your Lungs from Wildfire Smoke or Ash
Protecting Children from Wildfire Smoke and Ash
Protect Yourself from Ash
Protect Your Pets – with American Veterinary Medical Association (AVMA)
Protect Your Large Animals and Livestock – with AVMA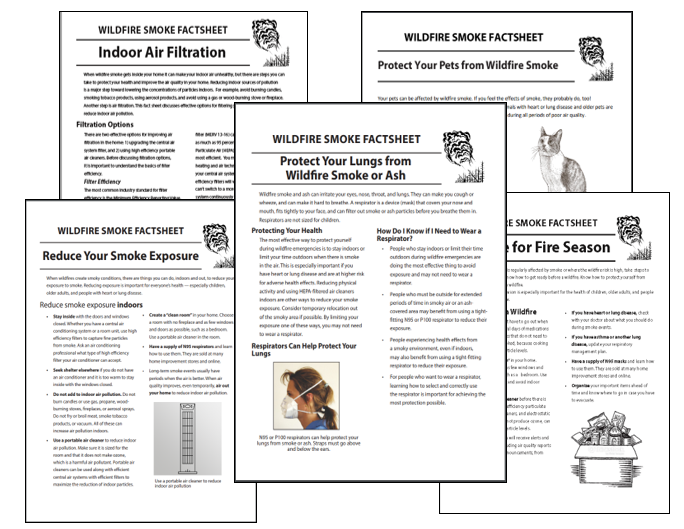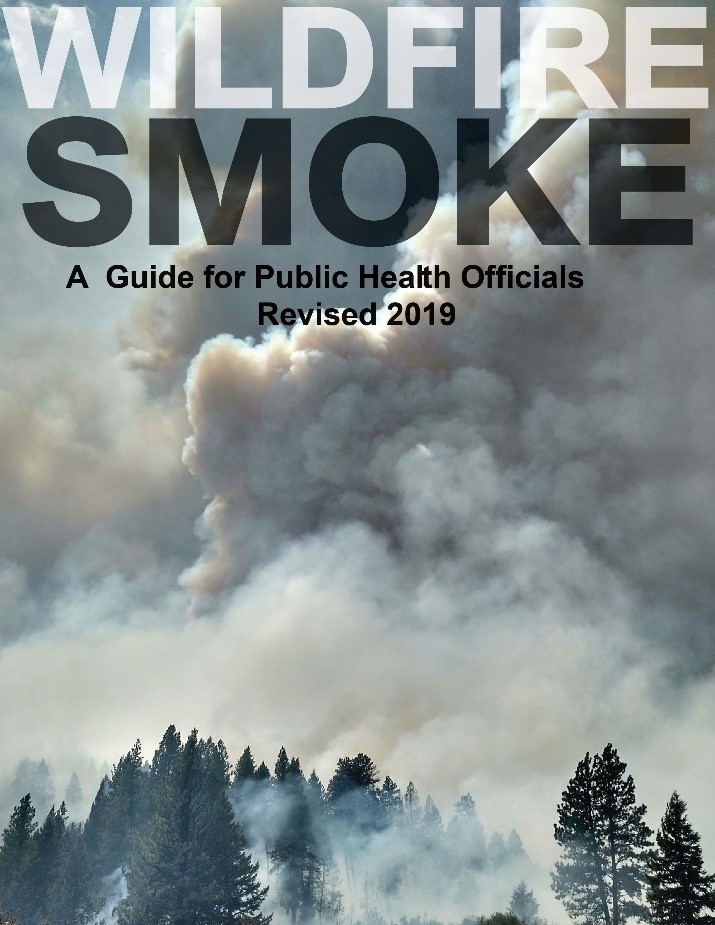 Wildfire Smoke and Your Patients' Health, an online training course to help doctors, nurses and health educators learn about the health effects associated with wildfire smoke, populations and lifestages at greater risk, and steps patients should take before and during a wildfire to reduce smoke exposure. Offers CME, CNE and CEU from the Centers for Disease Control and Prevention.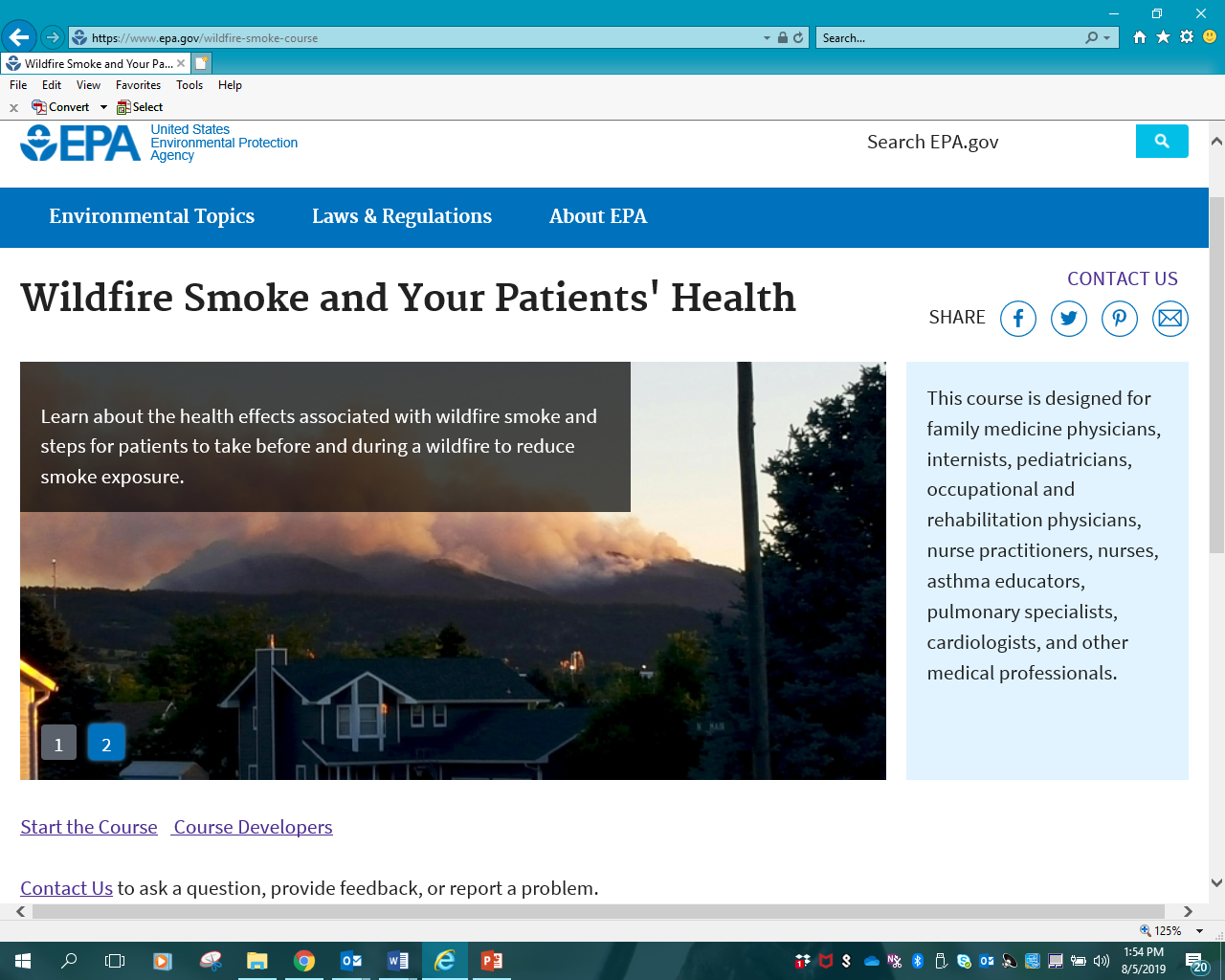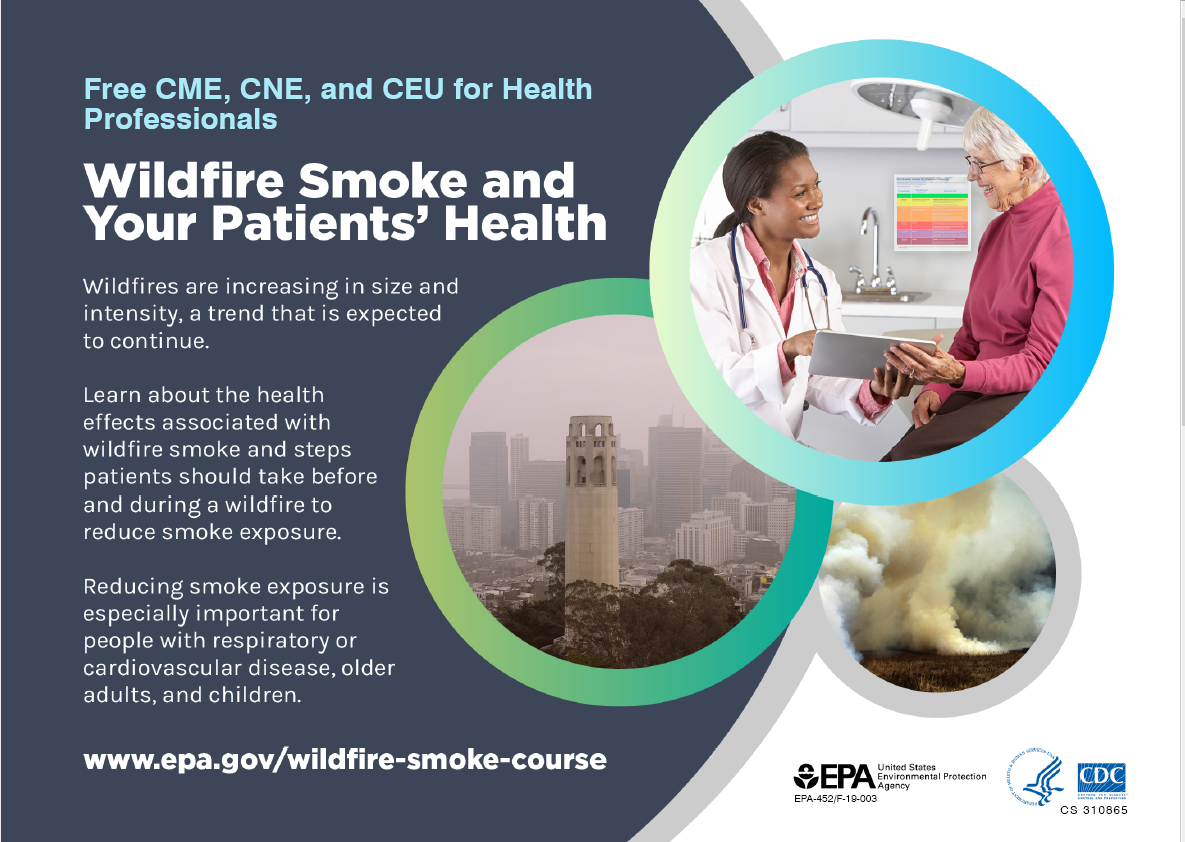 Find out if your state, tribal, or local air quality agency has a Smoke-Ready Communities Program with information specific to your area. See the below links for some examples of Smoke-Ready Communities: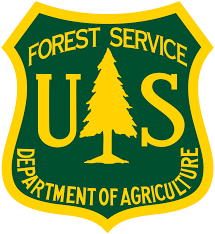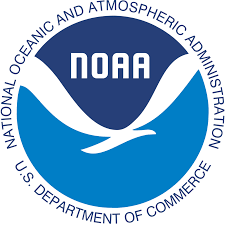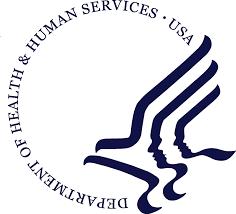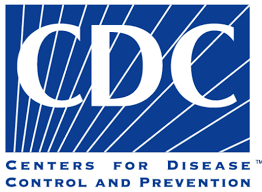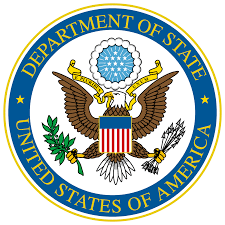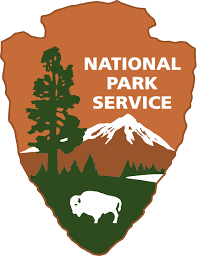 ---